Braking System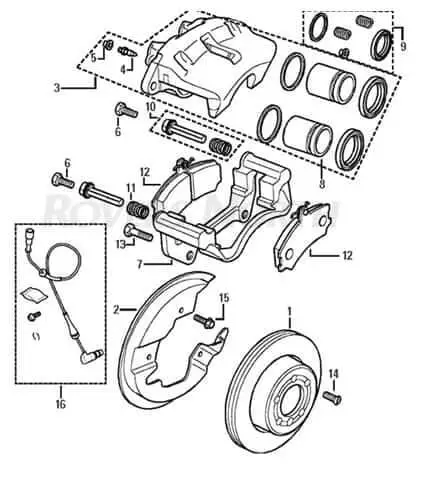 Selection of discs, pads, callipers and ancillaries for Discovery 2 TD5 & V8 braking systems.
Rear Brakes

Discovery 2 Rear Brake ROADspec Kit (98-04)

The LOF ROADspec Brake kit is designed for road going Land Rovers.  Discs and Pads are of an OEM spec, made to the same Quality and Tolerances as Original Genuine Land Rover brake components.  ROADspec kits come complete with fitting kit, including fasteners, Pins, anti rattle shims and the correct grease where necessary. Discs: Plain silver scotch finish. Pads: OE Quality Organic friction material.